Let the experienced African Pride team help you choose from some of the favourite destinations for 1st-timers as well as regular African visitors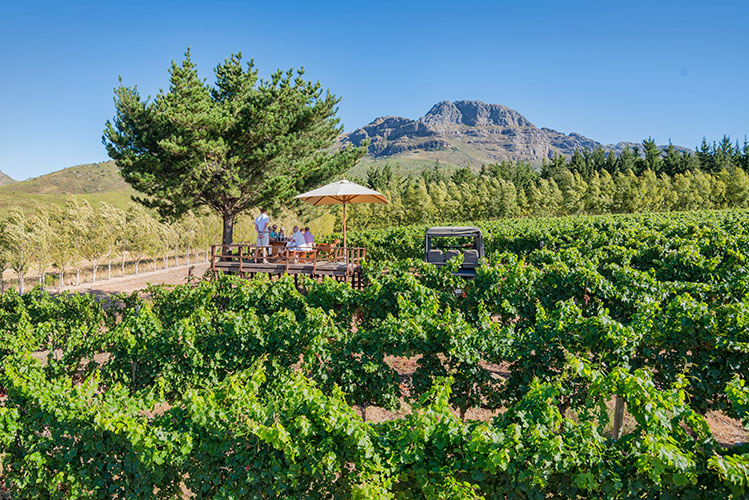 Cape Winelands - a scenic & historic region close to Cape Town
Day-tour or 1-2 nights:
University population adds a lively entertainment element to Stellenbosch;
Tranquil Franschhoek, surrounded by mountains, is the culinary capital of the region.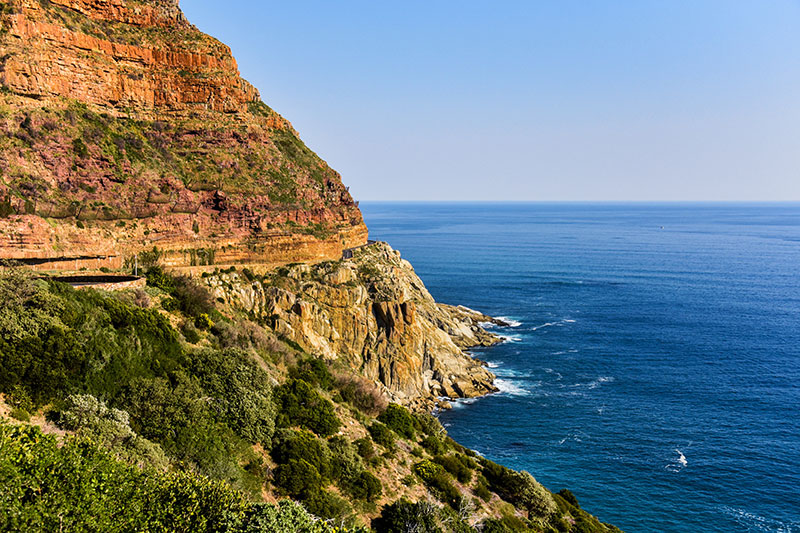 Cape Town - well served by international airlines
Min 3 or 4 nights:
A sophisticated tourist destination with great hotels, shops, restaurants & Waterfront;
Highlights include Table Mountain,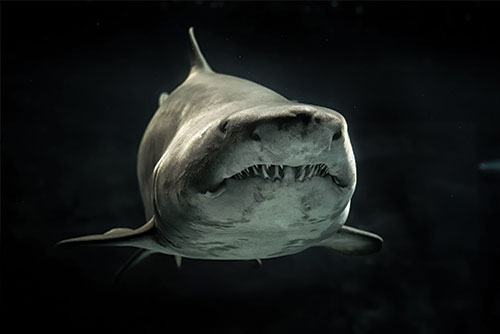 Hermanus, a small coastal resort 90-min drive from Cape Town
Day-tour or 1-2 nights:
Adventure activities & marine cruise options;
Whale-watching (Jun-Nov)
Shark-cage diving in nearby Gansbaai.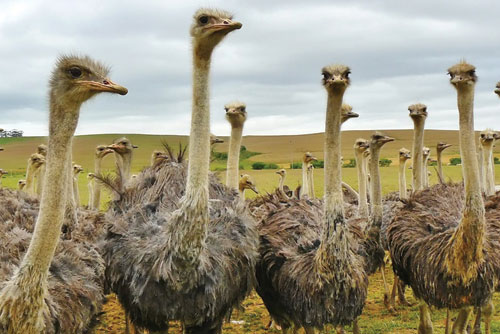 The Garden Route – starts some 400km from Cape Town
Min 3 nights:
Stretches almost 300km past several towns along the pristine coast towards Port Elizabeth;
Ideal scenic self-drive destination not be rushed;
Oudtshoorn, famous for the Cango Caves & ostrich industry, lies an hour inland;
The enchanting & historic Eastern Cape safari region is a natural add-on.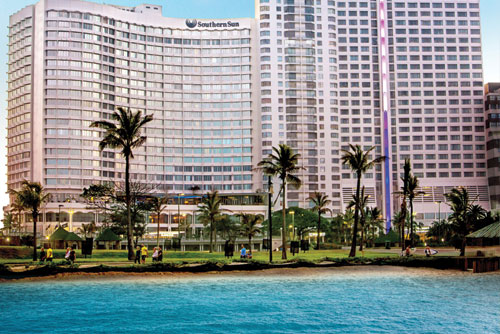 Durban and Zululand, - home to a large Indian
population & renowned for Zulu culture & wildlife
Combination of good beaches, famous battlefields,
World Heritage Sites in the Drakensberg & Lake St
Lucia
Very good Zululand game reserves
Proximity to the Mozambique coast with its unspoilt beaches & coral reefs.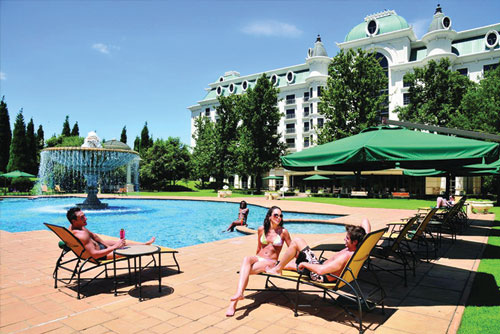 Johannesburg is the largest city & the main gateway for international airlines
A business/ transit city with excellent hotels, shopping malls, restaurants & museums;
Local attractions include the Cradle of Humankind, renowned for a superb interactive museum depicting the origin of our species;
The Apartheid Museum is worth a visit for anyone interested in South African history & the birth of what is today known as The Rainbow Nation.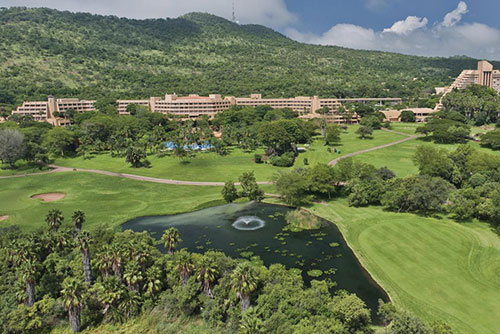 Sun City Resort, 2,5-hr drive north-west of JHB
 min 2 nights (more for golfers & gamblers)
The resort consists of 4 hotels ranging from 3-star (Cabanas) through 4 and 5-star (Soho & Cascades) to 5-star superior (The Palace of the Lost City);
Facilities include 2 golf courses, sports, 24-hr gambling, family entertainment & safari drives;
Sun City is often combined with a safari in the adjacent Pilanesberg National Park or Madikwe Game Reserve close to Botswana just more than 1,5-hr drive away.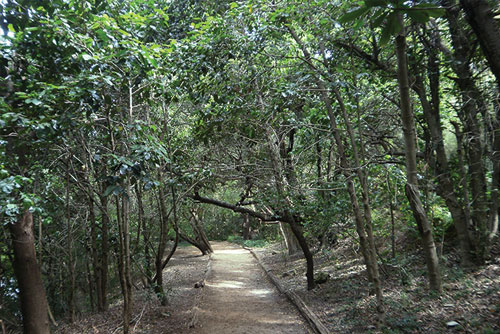 The spectacular Eastern Escarpment, 4 hrs east of JNB en-route to Kruger Park
The Blyde River Canyon is the world's 3rd-largest canyon and the largest"green canyon" with vistas of forests, lakes, mountains & waterfalls;
Accommodation options include a selection of boutique hotels & lodges in stunning locations offering great food & spectacular scenery.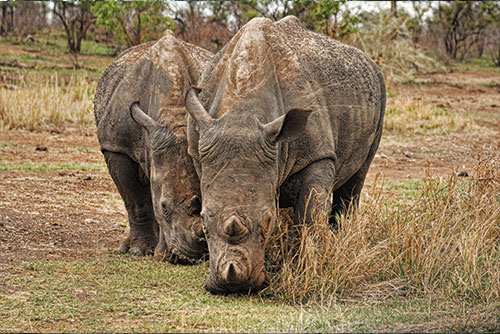 Game Reserves - generally include all meals & safari activities
min 2 nights / we recommend at least 3 nights
SA lodges set the standard in the African safari industry re the overall experience, convenience, accessibility, quality of food, staff & diversity of game-viewing;
From 3-star up to the pampered luxury of 5-star award-winning lodges;
Kruger Park area, 1-hr flight or 5-hr drive east of Johannesburg, is SA's best & most famous safari region;
Madikwe, Pilanesberg, Eastern Cape, Zululand & Waterberg all offer good safari options which might fit more easily into the rest of an itinerary;
Discerning clients often split long-stay safaris between 2 or more regions and/or lodges.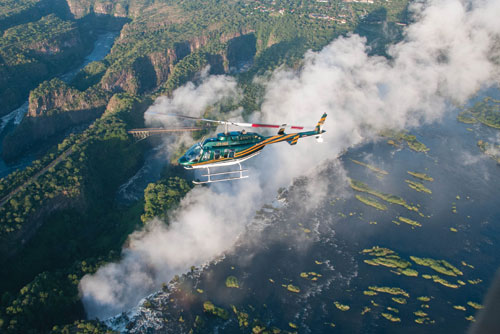 Victoria Falls and Zimbabwe – adventure capital, well-served by international flights
 min 2 nights / we recommend at least 3 nights
A natural wonder of the world; 1,5 times as high & twice as wide as Niagara Falls;
Must-see activities are a walking tour of the Falls & a sunset cruise on the Zambezi;  we also highly recommend the "flight of angels" over the Falls.
Excellent safari extensions can be arranged to Hwange National Park and/or Chobe National Park in Botswana, both within an easy 2-hr drive.